All the Greek Microsoft MVPs in one event! 🤩
Konstantinos Boutsioulis from the Microsoft Hellas Stage and the other 3 MVPs virtually, from different parts of the country, we will share our experience from the MVP program!
If you are interested, join us! 😉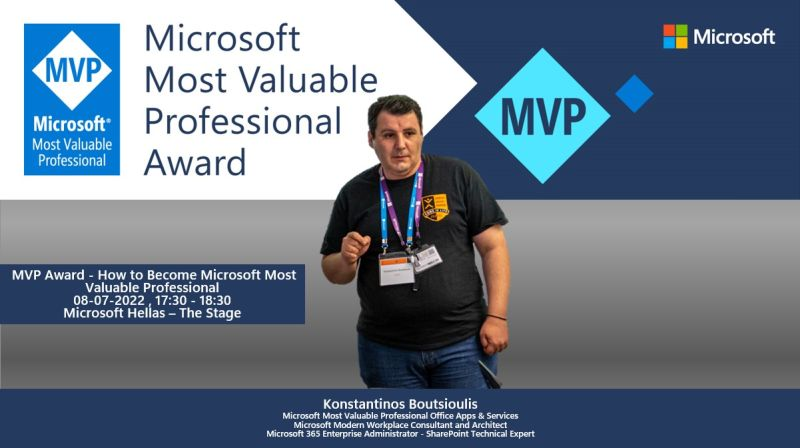 Title: How to Become Microsoft Most Valuable Professional
Language: English
Date – Time: Friday 8 July 2022 – 17:30 – 18:30 Greek Time
Link: https://bit.ly/3OLtRJU
Language: Greek
Find more information about this event and the registration, here.